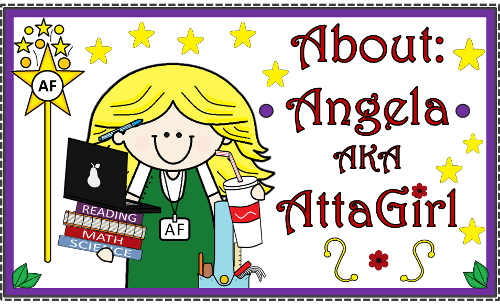 10 Questions
Coffee, Tea, or Milk?
O.M.G!
Coke! Not Diet Coke but straight up hard core Coke!
McDonald's Coke is how I roll.
It's the best $1.06 investment of my day.
Do NOT under any circumstances mess with my IV drip.
Just saying...
High Heels or Flip Flops?
Really? We really don't know each other if you'd ask me that!
Living in the Midwest,
those flip flops come out as soon as the warm weather breaks
and stay out and on until that first frost!
As far as high heels, nope.
Unless I want to break an ankle, I steer clear.
Warm Beach or Cozy Ski Cabin?
HellO!! Beach!
However, being paler than the screen you're looking at,
I have to bring the SPF 50
since I was diagnosed with skin cancer 8 years ago.
All is well with the world
on my yearly "mole patrol" visits so no worries.
Sitting on the beach while listening to the waves hitting the sand is a slice of heaven!
Sarasota's Siesta Key Beach is easily one of my favorite places on the planet.
The sand is as white and soft as Bisquick.
If you're fortunate enough to live near there, you are blessed…..and dare I say spoiled?!
Drive thru or fine dining?
As much as I'd LOVE to say fine dining,
drive thru happens a lot more around here.
Not by personal preference, but more for convenience sake.
Having 2 short people in our house, drive thru is a way of life.
Who (living or dead) would you love to meet?
Abraham Lincoln
Do you know she went out and started Martin's car every morning?
She did so to make sure that if it had a bomb,
it didn't detonate with him at the wheel!
Talk about devotion to her husband as well as to his cause.
Betsie Ten Boom
Amazing woman who courageously prayed
for those that persecuted her in the concentration camps.
Her sister Corrie survived and went on to write
The Hiding Place.
An amazing and unfortunately true story.
Ruby Bridges
She also so willingly prayed for those that persecuted her.
As a child no less. Wow...
Melissa McCarthy
I would probably laugh so hard it hurt
but I would love to meet her.
She is an absolute riot!
Fair is not always equal.
Equal is not always fair.
You don't truly know somebody until you know their memories.
Evening entertainment...
Reality TV, Facebook, Pinterest, or a good book?
I don't care for reality TV.
And seriously? Everywhere they go,
there's a camera man inches from their face?
Yah, that's realistic. NOT!
I unplugged Facebook years ago...no offense to others that enjoy it.
I'd love to have time for a good book
but that often has to wait for the summer.
But Pinterest?
Oh. My. Golly.
I could spend hours on there. Is it wrong? It's productive right?
I find neat video clips to share with my students.
I find yummy recipes for my family.
I also find neat ideas for home.
Ooooh did you hear that?
I do believe that would be me justifying hours of my life.
AW SNAP!
If money were no object, I would….
This is a no brainer.
A beautiful, heated, in-ground pool.
5 steps from the back door could be a paradise for 3 months.
….and then I woke up from my dream.
How many place settings are at your dinner table?
We have 4 peeps around our dinner table.
My husband of 22 years.
Our 11 year old son.
Our 8 year old daughter.
and me...


Thankful for the big guy and our short people.

That's me. How would you answer those questions?